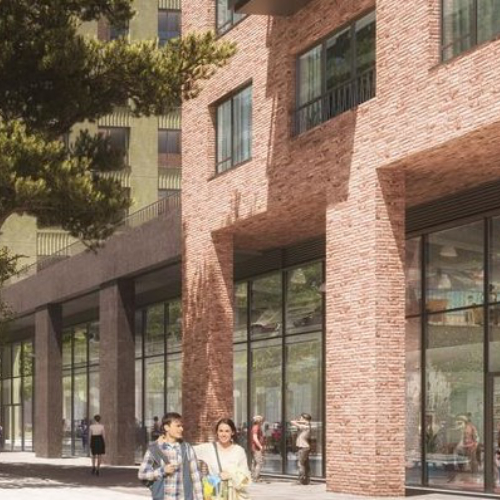 CURTAIN WALLING
Most modern buildings make use of some type of glazed Curtain Wall system to provide a striking facade. Predominantly used in commercial or high-rise developments, an Aluminium Curtain Wall can provide a clean cut, high performing and aesthetically pleasing finish to your building.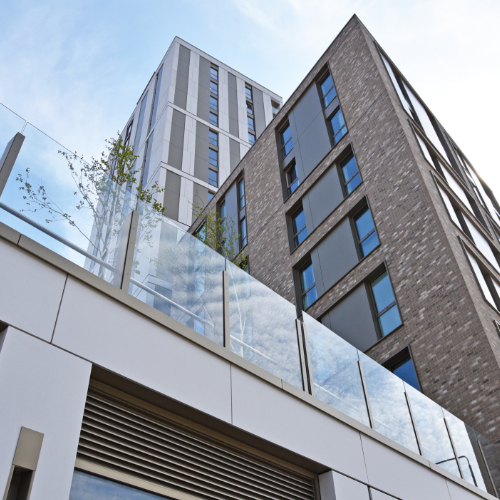 ARCHITECTURAL GLASS
Architectural Glass is generally used in bespoke applications, such as internal atria, entrance foyers, canopies, walkways and the like. They are often used to weather the structure at tube/rail station entrances or viewing platforms whereby they can be used to create walkable glass floors.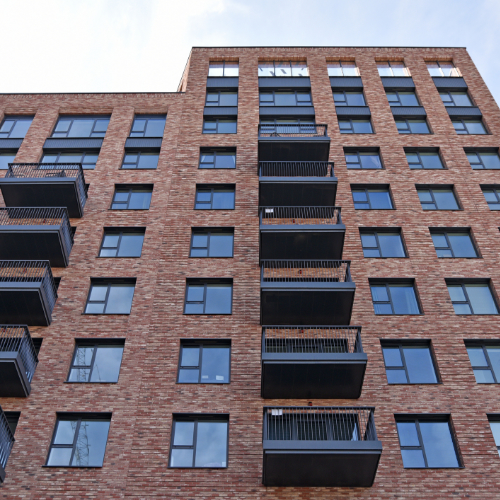 WINDOWS AND DOORS
Popular due to the number of different styles available, Aluminium Windows and Doors are widely used on residential and educational projects. There are a vast number of configurations available, meaning that all building shapes and sizes can be accommodated.
BALUSTRADING
Balustrading is typically used to ensure the safe use of balconies or communal areas where there is significant risk of falling at the edge of the structure. Many high rise buildings are designed with external balconies, with balustrading contributing to the overall aesthetics of the façade.
CLADDING
There is a remarkable range of cladding systems on the market, meaning that you are spoilt for choice when selecting a suitable system for your project.
The aesthetic possibilities are almost endless and being economical, are often used in a wide range of projects from including residential, commercial, mixed-use and industrial buildings.